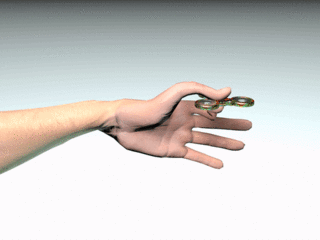 fid·get spin·ner
/ˈfijitˈspinər/ [fij-it spin-er]
1.a fidget spinner is a type of stress relieving toy.
2.used to calm any anxiety or stress.
3.a device used to improve focusing performance.
fidget spinner
the new craze...
believe it or not, fidget spinners have been around
long before they were popular as of now. in fact, the
toy many are finding fun and enjoyable now, has been
around since the early 1990s. that's right! fidget
spinners have been around for some time now but for
the reason of helping people with various needs such
as stress, anxiety, or focus. today's fidget spinner
increase is for play, and can even add up to being an
everyday staple to living the normal day.
there are a variety of fidget spinners that you can
purchase. so many designs and color choices to
choose from. this might as well be an accessory to
any additional outfit. pairing these crazy, amazing
tools to your wardrobe! who would have thought this
fad could amount to being fashionable, too?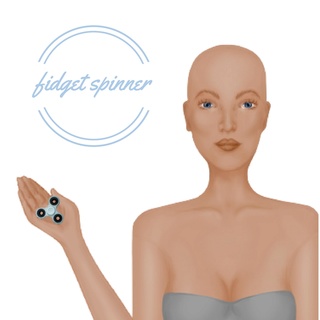 above shows a rhinestone embedded fidget spinner.
can you believe how much this trend has taken a
toll on the fashion industry? mind blown! if you would
like your very own fidget spinner (a designers society
exclusive) for your models to hold, send me a
message, the title being: fidget. I want to ensure i
can send you the best quality of spinners available
to our loyal designers society members.
Brought to you by @BBatesशक्ति