I have gotten addicted to this site called Urstyle.
Www.urstyle.com
My name there is dotingsage
https://urstyle.com/user/dotingsage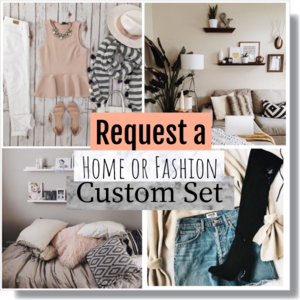 I put outfits and home moodboards together.
On the site you will see my request set.
Pm or comment for your own set.
home;
1-what style and room you want?
2-what 3 colours?
3-any budget or shop to use?
fashion;
1-what aesthetic/style outfit?
2-any event to wear this look?
3-what shops do you like shopping at?
4-Any colours to include?
Don't worry it's only a bad day, not a bad life.